#23 Heroic Purity
Take Courage and Be Pure of Heart
a year ago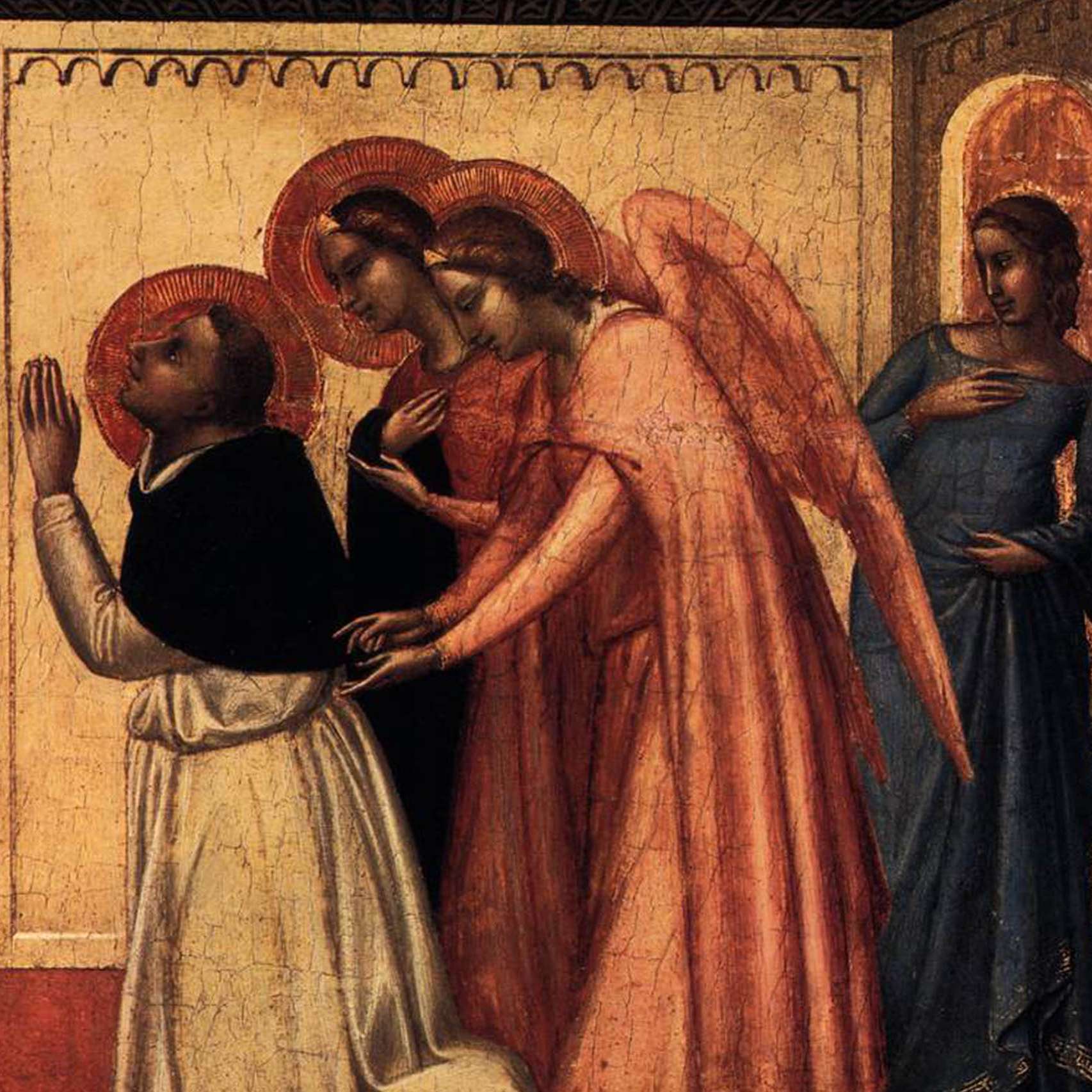 When you're felling low from fighting in our impure world, this show will help you press the attack!
This week, we're reading stories from "The Catechist" by Canon G.E. Howe. They show the dangers of not obeying the sixth and ninth commandments and also the joy of staying pure and clean of heart.
I know all can benefit from these beautiful stories and with them, we can make a counter culture against the filth of the modern world.
My website: https://catholic-mens-podcast.pinecast.co/
Buy me a coffee: https://tips.pinecast.com/jar/catholic-mens-podcast
Email me at: michaelsword7@gmail.com
Attributions: Guitar music by Gary Isbell and Alvaro Zapata Red-tailed Hawk by Chad Crouch is licensed under a Attribution-NonCommercial 3.0 International License. https://creativecommons.org/licenses/by-nc/3.0/ Based on a work at http://www.soundofpicture.com/ Source: http://freemusicarchive.org/music/ChadCrouch/BirdsofOaksBottomPianoSolos/Red-tailedHawk Artist: http://www.soundofpicture.com/ February by Kai Engel is licensed under a Attribution-NonCommercial License. https://creativecommons.org/licenses/by-nc/2.0/ Source: http://freemusicarchive.org/music/KaiEngel/ChapterOneCold/KaiEngel-ChapterOne-Cold-07February Artist: http://freemusicarchive.org/music/KaiEngel/ Threshold by Podington Bear is licensed under a Attribution-NonCommercial 3.0 International License. https://creativecommons.org/licenses/by-nc/3.0/ Source: http://freemusicarchive.org/music/PodingtonBear/PianoIVCinematic/Threshold Artist: http://freemusicarchive.org/music/PodingtonBear/ Lens Flare by Podington Bear is licensed under a Attribution-NonCommercial 3.0 International License. https://creativecommons.org/licenses/by-nc/3.0/ Source: http://freemusicarchive.org/music/PodingtonBear/PianoIVCinematic/LensFlare Paper Boat by Podington Bear is licensed under a Attribution-NonCommercial 3.0 International License. https://creativecommons.org/licenses/by-nc/3.0/ Source: http://freemusicarchive.org/music/PodingtonBear/PianoIVCinematic/PaperBoat1597