Beautiful Christmas Stories for Young and Old
5 months ago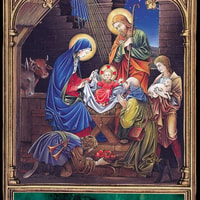 This podcast is a compendium of beautiful Catholic Christmas stories, performed by the cast of the British TFP Family Series. Merry Christmas to all my listeners!
"Behold, I bring you good tidings of great joy, that shall be to all the people: For this day is born to you a Savior, who is Christ the Lord, in the city of David" (Luke, 2:10-11).
"And his name shall be called Emmanuel" (Isaias, 7:14).