#19 Stalking the General: Part 1
Exploits of Sniper Legend Carlos Hathcock
3 years ago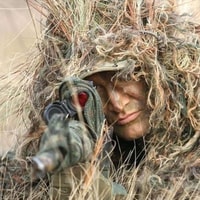 Part 1 of 2.
What real man doesn't like a good sniper story?
The best one I've ever heard has to be from the book, "Marine Sniper" by Charles Henderson. It shows the mud crawling, ghillied up, shoot 'em up exploits of the Marine Corps sniper legend, Carlos Hathcock. He laid the ground for all modern snipers today.
If you're thinking of buying the book, be sure to have it edited for foul language because there's plenty. However, there will definitely be none of that on my podcast.
My website: https://catholic-mens-podcast.pinecast.co/
Leave me a voicemail: https://www.speakpipe.com/CatholicMensPodcast
Email me at: [email protected]